The Intersection of Family and Criminal Law
---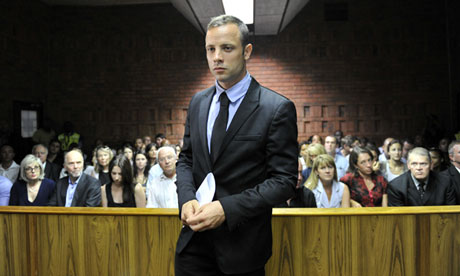 We have only to look to the recent and utterly tragic Oscar Pistorius premeditated murder case to know that sometimes our emotions get the best of us when it comes to love and romance. While we are in no way convicting Mr. Pistorius before his day in court, it is simply a very sad reminder that domestic violence exists in more homes than anyone cares to admit.
Particularly in these trying times, the highly emotional process of divorce has a tendency to bring out the worst in the best among us. We are all human; thus imperfect.
Divorce is unpleasant for everyone involved even on a good day. Unfortunately, family law matters have the potential to devolve into a criminal case.
Professionals in the family law community must be vigilant in observing and recognizing signs of potential domestic abuse situations. When signs of abuse are manifest, there is an opportunity to connect the potential victim to local resources to defuse a difficult and potentially dangerous situation. The best results occur when an inchoate threat is avoided by proper counseling, resource sharing, and planning.
For the family law bar, it is also important to counsel clients to "keep their cool" while undergoing the tumult of a divorce. At times clients feel like they can garner a tactical advantage by reporting a spouse's behavior to law enforcement. Sometimes this occurs in the heat of a custody battle; one parent thinks that repeated Child Protective Service calls will help them get an evidentiary "leg up".
Or a spouse elects to manufacture an incident that gets reported to the local police in order to have the other parent removed from the household; buttons are pushed until a physical incident occurs.
These are not valid child custody coping mechanisms. A good family law attorney that has her client's best interests in mind will vigorously counsel against such tactics. Not only do contrived allegations hurt the parties, but they waste precious resources and take the focus away from those who really need the help.