Timothy P. Flynn
Attorney at Law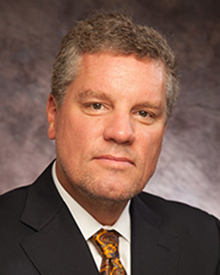 Licensed to practice law in Michigan since 1989, Timothy P. Flynn is a general practitioner representing clients in divorce and family law, criminal law, and probate litigation. He also has an appellate component in each of these areas. In March 2022, Mr. Flynn was awarded an AV Preeminent lawyer rating by Martindale-Hubbell based on peer review.
Family Law
Among the first attorneys in Michigan to complete the Family Law Certificate Program through the Institute for Continuing Legal Education in Ann Arbor, Michigan, Tim appears in the Family Courts throughout Southeast Michigan. He has 30 years of experience in the family courts to plan and execute a meaningful resolution to your divorce or family law issue.
Probate Litigation and Estate Planning
For nearly two decades, judges on the Oakland County Probate Court have trusted Mr. Flynn to administer estates and trusts as a public administrator. He has served as a professional guardian and conservator for hundreds of protected individuals over the past 20-years. These court appointments have influenced Tim's professional formation, providing a solid foundation to represent clients in probate court litigation.
Putting my experience to work for you, no matter how difficult your case.
Criminal Defense
Mr. Flynn also represents clients accused of crimes in Michigan. A steady diet of criminal defense court appointments has honed Tim's litigation skills. Clients accused of serious crimes receive outstanding representation at the preliminary examination stage, during trial, and, if necessary, on appeal. Past assignments related to Flynn's criminal defense practice include:
Defense counsel for the sobriety court in Clarkston, Michigan from its inception in 2004, until January 2010.

Special Assistant Attorney General for the felony child support unit of the Michigan Attorney General.

Roster Attorney for the Michigan Appellate Assigned Counsel System.
Appellate Lawyer
Mr. Flynn maintains a robust appellate practice. He has appeared in the Michigan Supreme Court, Michigan Court of Appeals, and the United States Court of Appeals. Mr. Flynn's most recent work at the United States Court of Appeals for the Sixth Circuit resulted in the published decisions in Sandra Krause v Brian Jones, et al [2014], and United States v Bowers [2010]. The former case involved a civil rights excessive police force claim, while the latter case involved the scope of the commerce clause requirement in a federal criminal statute. His work at the Michigan Supreme Court includes a December 2015 oral argument in People v Robinson regarding the 4th Amendment's "search and seizure" clause, and he wrote the brief leading to the published decision in People v Gillis which involved the "felony-murder" rule.
Tim's appellate practice is grounded in his service as a pre-hearing attorney for the Michigan Court of Appeals in Lansing, MI, and through five years as an associate attorney in the appellate section of one of Michigan's largest private law firms.
Student of the Law
From 1994 until 2000, Mr. Flynn was an Assistant Professor and Director of Legal Studies at the University of Detroit Mercy. He is published in the UDM Law Review with an article on civil rights claims in the law enforcement seizure context. Mr. Flynn trained paralegals in all aspects of assisting attorneys in the private firm context. He published a comprehensive article on this subject in the Michigan Bar Journal. This experience serves Tim's present clients through his utilization of a highly-trained staff of paraprofessionals that effectively deliver timely legal services for reasonable fees.
Bar Memberships and Associations
After a quarter-century of bar membership, Mr. Flynn is a member of the State Bar of Michigan's Master Lawyer section. He is active in the family and criminal law sections of both the State Bar of Michigan and the American Bar Association.
A sustaining member of the Oakland County Bar Association, Tim served as Chair of the Family Court Committee [2018-2019] and the Criminal Law Committee [2013-2014]. Mr. Flynn is a frequent contributor to the OCBA's monthly newsletter; here is his most recent published article on Digital Domestic Violence. Also, he has been a member of the Citizens Alliance for Oakland County Circuit and Probate Courts since 2004, presenting monthly instruction and mentorship to members of the public appointed to serve as an adult guardian. He also is a member of both the Clarkston Area and Waterford Area Chambers of Commerce.
Flynn received his Juris Doctor from the University of Detroit in 1988. He received a Bachelor of Arts with honors from the University of Michigan in Ann Arbor, Michigan, in 1984.