Jury Validates Queen of Soul's Holographic Will
---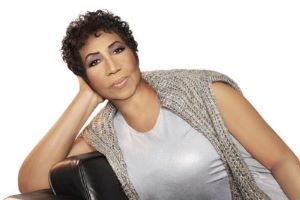 We have blogged about the long-running saga of Motown Superstar Aretha Franklin's decedent's estate that has been pending in the Oakland County Probate Court for the past several years. Here is a link to our previous post detailing this high-profile will contest.
On Monday, the case was handed to a jury to determine which of two wills controls the administration of her estate at the time of her death in 2018.
The probate litigation pitted Ms. Franklin's sons against each other. In less than an hour, the jury found that Ms. Franklin's later-in-time holographic will was validated. This hand-written will was located after her death among the cushions of Franklin's couch.
A holographic will is one that is hand-written by the decedent instead of typed-up or otherwise prepared by an estate planning lawyer. Normally, a will must be witnessed to be valid, but a witness is not required in a holographic will. One of the only requirements is that: the holographic will be signed by the testator; and the material provisions of the writing must be written in the testator's hand.
In Michigan, holographic wills are recognized by the probate code. Here is a link to the holographic will statute; the specific provision is easy to satisfy, as intended by the Michigan legislature.
The Franklin dispute wound up in court due to the existence of a prior will, locked in a safe, that Ms. Franklin executed in 2010 containing different provisions than the later holographic will found in her couch cushions. Now that the will contest is settled, the case still marches onward to administer the Franklin estate's various ongoing business interests.
Since her death, Ms. Franklin's personal representatives have been settling tax debts, collecting and managing her significant stream of royalties, and otherwise administering the Queen of Soul's complex estate. A professional fiduciary -Clark Hill's Reginald Turner- was installed as Ms. Franklin's personal representative at the first sign of trouble shortly after her 2018 death.
Although the jury has spoken earlier this week, Oakland County Probate Judge Jennifer Callaghan has requested additional briefing by next week on matters concerning various -administrative- provisions contained in the 2010 version of her will that was prepared by her attorneys.
The case illustrates the importance of making sure one's estate is in order before death. By "in order", estate planning lawyers usually mean that a well thought out complete estate plan is properly witnessed, executed, and stored in a place where the designated fiduciary can locate the documents and carry out your wishes.
A typical estate plan for someone like Ms. Franklin would normally include a trust [if real estate and business interests are involved], a pour-over will, and financial and medical powers of attorney, among other documents. Solid estate planning takes the guess work out of ascertainment of the decedent's intent; such a plan also avoids a will contest like the one Aretha Franklin's sons just endured.
If you or a family member needs an estate plan, contact our law firm to schedule a free consultation. We take the stress out of fashioning an estate plan that works for you.