Estate Planning During the COVID-19 Pandemic
---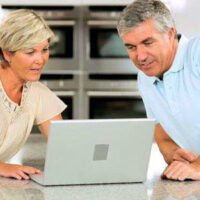 H.P. Lovecraft, the popular horror fiction writer, once wrote, "[t]he oldest and strongest emotion of mankind is fear, and that oldest and strongest kind of fear is fear of the unknown." The recent outbreak of COVID-19 has forced us to confront our innate fear of mortality, head on.
What, with Dr. Anthony Fauci, the CDC, FEMA, POTUS, and Gubernatorial addresses, the media spin has catapulted into overdrive. No shortage of use for the word unprecedented these days. Indeed, these are the most unprecedented and uncertain of times.
Brand-new phrases have entered our lexicon: social distancing, personal protective gear, and the federal Defense Production Act. In order to flatten the curve of hospital admissions, acute COVID patients, medically induced comas and coronavirus-related deaths, world-wide production of ventilators, PPE and other medical equipment needs to shift into 5th gear.
This post addresses the need for proactive estate planning in fearful and uncertain times. An estate plan is not just a piece of paper, it is peace of mind. The challenge is to block out the fear, replacing it with the coveted peace of mind. As families are sheltered-in-place, there are opportunities to be proactive with long-deferred projects; estate planning is just such a project.
The Governor's Stay Home, Stay Safe Order.
As we all know by now, Governor Gretchen Whitmer has issued Executive Order 2020-21 colloquially known as the "Stay Home, Stay Safe" Order. This order directs Michiganders to stay home unless absolutely necessary. Exceptions to the "stay home" general rule are carved-out for essential services such as medical professionals, some financial professionals, insurance agents, critical infrastructure workers, etc. Of course, the order allows for short-term departures for essential goods like groceries and medicine.
During this extended shut-down, our law firm has adopted a work-from-home approach for our estate planning clients as well as for the safety of our professional staff. This means that even while our business operations are restricted under the Governor's order, we continue to serve our clients through electronic communication, document preparation and review, and through good old-fashioned phone contact. We have also been able to maintain virtual client contact by adopting Zoom conferencing during the estate planning process.
Most people are unaccustomed to our new reality of social-distancing and its attendant isolation. The spread of the COVID-19 pandemic has us pondering our mortality with various "what-if" scenarios. Such reflection can lead to taking affirmative steps to plan for the future. From both the macro and micro perspective, your estate plan is one such affirmative step.
Estate Planning During a Pandemic.
On a macro scale, experts and people around the globe are working diligently to slow and stop this latest coronavirus pandemic. Logistics experts are looking for ways to alleviate medical equipment and PPE shortages; some companies are re-tooling for crucial medical equipment and PPE production.
On the micro scale, people can plan appropriately so that protective measures are in place for such uncertain times. Wills, trusts, durable general powers of attorney, medical powers of attorney, guardianships, even conservatorships are all well-tailored estate planning tools that can ease a person's mind when a fear of the unknown is cresting.
There is a misconception that such estate planning tools are mainly used to plan for the settlor's death. However, the flexibility of a trust, and the essential durable power of attorney fiduciary designation are used during a person's life for things like incapacity, mental illness, or during a medically-induced coma of the type we're now seeing on a regular basis. For example, a medical power of attorney and patient advocate designation appoints a person vested with the authority to make medical decisions on your behalf if you are incapacitated, or in such a medically-induced coma.
COVID-19 may very well present this challenge and the treating medical personnel need someone with the fiduciary authority to act quickly and decisively for a loved one or a protected individual. While this pandemic sweeps over our state, the last thing your family members need are delays caused by the probate process after your death. A trust eliminates the need to go to a probate when access to such courts are severely limited, at least into the foreseeable future.
Right now, the Michigan courts, including probate courts, are extending filing deadlines, only hearing essential cases, and attempting to accommodate full-dockets to the best of their ability. [In one instance, we heard about one court that conducted a proceeding with the examination and cross-examination of live witnesses via telephone conference.] This also means that new filings will progress more slowly.
In the case of an individual dying intestate [without a will or estate plan], the administration of the decedent's estate will be significantly delayed. A trust instrument can avoid probate court altogether. A properly drafted trust instrument also maximizes the chance to carry out the settlor's testamentary intent, keeping a probate judge's interpretation of that intent out of the equation. However, avoidance of the probate process is not the only thing to consider.
People now have time to get their estate plans in order; to inventory the objects of their bounty and to think about their beneficiaries. The stay-at-home directive can be used as a time of reflection in this regard; to 'clean house' and to begin the critical task of actually planning for the future from the micro-perspective of their own individual estate and its relation to their family. Although COVID -19 has brought fear to the forefront of our collective consciousness, it has also introduced an opportunity to address these important estate planning issues. This current health crisis reminds us that the things that we put on the 'back burner' may be more important than we previously considered.
Your Safety and Protection in the Estate Planning Process.
Even with the Stay Home, Stay Safe order, Clarkston Legal can accommodate your estate planning needs. We are available by phone, email, and video conferencing for an initial free consultation. Additionally, we have the capability to prepare and administer your estate plan remotely. Our law firm is dedicated to important social distancing measures and the protection of your safety. Helping us in this regard is our early-adoption of Michigan's new electronic or remote notarization of your signature. Depending on your specific needs, our firm can mobilize this technology to swiftly achieve your estate planning goals.
Planning in a time of uncertainty, and planning for a time of uncertainty helps to ease the fear of the unknown by eliminating "what if" variables, replacing them with the certainty that comes with an executed estate plan. This risk-elimination strategy combats feelings of hopelessness, helplessness, and anxiety in the uncertain times that have overtaken our communities. The legal professionals here at Clarkston Legal are trained to process every estate plan with compassion, professionalism, and understanding.
Clarkston Legal Can Help with Your Estate Planning Needs.
If you have questions about estate planning, the documents included in an estate plan, or wish to schedule a free hour consultation with one of our estate planning attorneys, please contact our office. Our receptionist will put you in touch with the proper legal professional
We hope that you and yours stay safe and healthy in this trying time. Things are bound to improve and your estate plan is a very good first step in the right direction.