Child Custody & The 100-Mile Rule
Aug. 3, 2009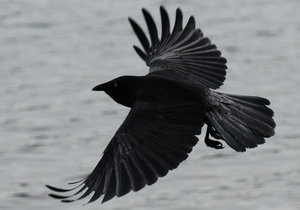 The Michigan Legislature long-ago codified the rules of divorce in the Child Custody Act. One of the provisions in the Act addresses when one parent proposes to move:
"a parent of a child whose custody is governed by court order shall not change a legal residence of the child to a location that is more than 100 miles from the child's legal residence at the time of the commencement of the action in which the order is issued."
A recent published (thus binding) decision of the Michigan Court of Appeals provides guidance as to how those 100-miles are calculated.
In Bowers -v- VanderMuellen-Bowers, the parents had joint legal custody of their son. Father, who had been awarded so-called "physical custody", wanted to move from Big Rapids to Byron, Michigan. The distance is very close to 100-miles.
The lower court adopted a "radial-miles" calculation, rather than using "road-miles", as the Mother asserted. The radial-mile method of calculation involves a simple calculation using a ruler and a map to connect two points, "as the crow flies"; not as a vehicle would travel on actual roads. In the Bowers case, the distance would be more than 100-miles if actual road-miles were calculated, and the move could have been disallowed by the family court judge.
In affirming the lower court's radial-miles decision, the Court of Appeals borrowed analysis from a 2007 Michigan Supreme Court case interpreting the 20-mile restriction of a public employee's residence in the Public Officers & Employees Act. Therefore, Michigan Courts do not calculate miles using actual road miles, the way they are calculated by Google Maps or Mapquest.
If you have a case that involves a proposed move which you do not think is in the best interests of your child, contact our office to discuss your options.