The COVID-19 Pandemic, Divorce and Family Court Issues
April 1, 2020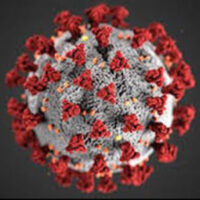 By Timothy P. Flynn
It has been over a Century since a global pandemic wreaked as much havoc on humanity as COVID-19; truly unprecedented in our lifetimes. The purpose of this post is to inform our readers and clients about the intersection between COVID-19 and divorce, child custody, support, and parenting issues popping-up now every day.
Clarkston and Waterford Child Custody and Parenting Time Issues.
For the past two weeks, our law firm has received a steady stream of calls from clients and client prospects raising interesting custody and parenting time issues related to COVID-19. Parents under the jurisdiction of the county family courts are providing a wide diversity of issues in the wake of the sweeping pandemic.
Parents are exhibiting patterns of conduct that are in many ways predictable; and yet, these uncertain times are injecting novel circumstances within the two-household framework of a divorce or custody case. For example, our very first COVID-19-related phone call involved a mother who would no longer facilitate parenting time between the minor children and their father on the basis that the father's apartment was unkempt and because he had individuals of unknown repute coming and going from his residence.
In this instance, the mother claimed the father's residence was unsafe because he was not observing the State of Michigan's "shelter-in-place" directive, nor the CDC protocols involving cleanliness, i.e. hand-washing, covering coughs, and staying more than 6-feet apart from one another. She simply refused to allow contact between the father and his children, quite in violation of an existing court order for specific parenting time.
Another example of a COVID-19-related parenting issue arose when a client called, upset to inform us that her ex-husband, a public-school teacher, planned to pack his entire family into the SUV and head to Florida for a week. This particular client was just 5-days post-partum and was understandably worried about the health of her new baby.
Fortunately, in this case, the father had recently hired counsel to address a child support issue, filed just prior to the pandemic outbreak and still pending with the family court. We were able to contact his lawyer to warn his father that his trip to Florida was non-essential travel under the Governor's directive. Aside from the obvious health risks to his family, such non-essential out-of-state travel would have exposed the father to a misdemeanor pursuant to MCL 10.33 [Emergency Powers of the Governor] and MCL 30.405(3) [Disobeying the Governor's Directive]. His lawyer was able to impress common sense on this father and the trip to Florida was scrubbed.
Yet another case involved a former divorce client that had a post-divorce relationship with a woman with whom he had a now 4-year-old daughter. This couple was no longer together, but neither parent had ever filed for child custody, paternity, or child support. Thus, there is no open case with the Oakland County Family Court.
The problem arose when the mother advised the father that she was strictly limiting the father's contact with their daughter at her home. This was not acceptable to the father who did not feel comfortable in her home with her live-in significant other.
He reached out to us and we immediately filed a custody case with the family court, just before the Governor issued her directive. At least this father now has a forum within which to address the issues of custody, parenting time and child support.
The problem was how to get before the court to address a parenting schedule. Since this was not an emergency, the family courts have advised that such matters were subject to significant delay. The particulars of the Governor's directive and the Michigan Supreme Court's administrative order governing the courts are addressed below.
One basic principle our law firm advises is that COVID-19 does not suspend or modify existing court orders, including parenting time orders. That means parents should commit to abide by the CDC's protocols for handling this pandemic. But also, barring a medical emergency, parents should also comply with existing court orders. Not doing so could subject a parent to contempt of court, with a remedy of make-up parenting time.
Child Support Issues in The Forced Shut-Down.
Over the past several weeks, several of our clients have called to advise that their salaries had been significantly reduced by now-shut-down employers. Other clients reported being laid off from their jobs.
Child support is determined by the Michigan Child Support Formula; there is a MCSF Manual that sets out the guidelines. A reduction in salary has a direct effect on a child support payor's payment obligation.
COVID-19 affects child support obligations in two ways. First, section 4.04 of the MCSF Manual states the 'minimum threshold for modification' is 10-percent of the currently ordered support payment or $50 per month, whichever is greater. Second, the pandemic-induced layoffs are directly impacting the initial establishment of a support payor's obligation.
For example, we have clients that were earning $100,000 last month, but have been advised by their employers that salaries are being cut by as much as 20%. Other clients are simply being laid-off and told by their employers to apply for unemployment.
Such precipitous changes in income greatly affect the establishment of the initial child support obligation in a divorce or custody case. Each parent is now forced to closely examine their respective budgets in order to find a path through this wholly unexpected parenting challenge.
Some basic tenets to keep in mind relative to a payor's support obligation. First, retroactive child support modification is very limited. Modification is retroactive only back to the date the party filed a motion seeking the relief of a modification of their child support. This means a motion must be lodged with the court to protect the payor's right to a modification.
Second, parties now face the added challenge of obtaining access to the family courts during the forced shut-down and the Governor's "shelter-in-place" directive. Family court dockets are now functioning in a highly uncertain environment, with only emergency matters being considered by the judges, and all other matters continued indefinitely.
Some of our clients have expressed concern that they will go broke while they wait for the family court to schedule a hearing on their motion to modify an existing support order. These otherwise compliant litigants do not wish to violate applicable court orders.
What can family court litigants do to address their constantly shifting circumstances? Let's take a look at the law in this regard.
The Governor's Directive and The Supreme Court's Administrative Order.
On March 23, 2020, Governor Gretchen Whitmer issued Executive Order No. 2020-21. This is the "shelter-in-place" directive that mandates social distancing under penalty of a misdemeanor conviction and hefty fine.
This order is a broad mandate requiring all employees and contractors to work from home. The order carves out various exceptions for essential workers. Businesses, including our law firm, may conduct operations remotely from our homes. In addition, workers necessary to maintain or facilitate the ability of our team members to work remotely can access the bricks and mortar of the firm.
Applying this order to individuals, "in-person activities that are not necessary to sustain or protect life must be suspended until normal operations resume." The scope of the executive order includes travel, but carves out various exceptions, some of which apply to family court litigants.
The order states that individuals may leave their homes and travel as necessary in order to:
Perform tasks necessary for their health and safety, or for the health or safety of their family or household members [this would include immediate and extended family members, spouses, step-children and possibly "significant others", or anyone with whom you share a child].

As needed, we can leave our homes to acquire groceries, take-out food, fuel, medical supplies, and "any other products necessary to maintain the safety, sanitation, and basic operation of their residences.

Care for a family member or a family member's pet in another household.
In one of our cases, our client was in Florida for her father's funeral as the executive order was issued. Upon returning to Oakland County, her husband, against whom she had recently filed for divorce, removed the family dogs to a remote location. The client presented the issue of whether she could travel to this location in order to effectuate an agreed-upon pet custody schedule.
If the parties did not agree, the most pressing issue becomes: when and how can I access the family court to address my grievance? As COVID-19 was ramping up, individual courts began to issue administrative orders modifying their respective dockets.
The Michigan Supreme Court took control on March 18, 2020, issuing Administrative Order 2020-02. This order rescinds and replaces all previously issued administrative orders issued by the individual county family courts.
Citing its powers of superintending control over all state courts set forth in the Michigan Constitution, the Supreme Court ordered trial courts to limit court activity to essential functions and limit access to courtrooms and other court spaces to no more than 10-persons, including court staff. The order, like the Governor's directive, mandates social distancing.
Administrative Order 2020-02 expressly addresses essential functions of the county family courts. The order allows family courts to:
Review and determine requests for "ex parte relief in domestic relations proceedings necessary for the safety and well-being of a litigant and/or children…"

Conduct juvenile delinquency hearings within 24-hours of a juvenile's detention.

Conduct child protective proceedings within 24-hours of taking a child into protective custody.

Conduct Friend of the Court bench warrant proceedings in order to bring an arrested individual to arraignment for contempt proceedings.

Direct their respective Friend of the Courts to set priorities relative to continuing necessary services and to make staff available to process child support orders and other necessary functions.
Family Courts will not deem most of the child custody and child support issues raised in this post as a court emergency. In addition, most county family courts are limiting access to their respective clerk's offices, directing lawyers to file papers through the mail rather than in person. Our firm has been advised by various court clerks that processing new matters will be conducted when they can get to it with limited personnel. Nevertheless, it is important for family court litigants to lodge their filings through counsel in a timely manner.
Our Law Firm Can Assist During the Covid-19 Crisis.
If you or a family member have a divorce or child custody matter, our law firm is open for business. We have the resources and team members to manage live phone calls during normal business hours. Through email, phone conferences, zoom conferences, and remote access, our team members are able to provide our clients with on-going services.
In addition, we are able to prepare complaints, petitions, motions and other filings for submission to the family courts. While we cannot yet appear before the county court clerk to execute in-person filings, our team of experienced family court professionals will be ready to do so as soon as the Governor lifts her executive stay-at-home order.
Give our law firm a call to schedule a free consultation. We will bring a degree of order to the chaos you may be experiencing in these uncertain times.