Oakland Circuit's Most Prolific Jurist Retires After 32-Years on The Bench
---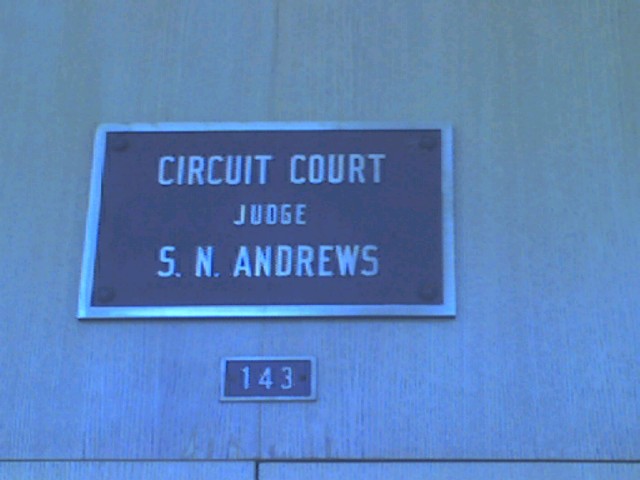 The official word is "retirement". Tell that to his law clerk, seen recently busting down the corridor of the Oakland Circuit Courthouse at a brisk clip, no time to talk; or to the attorneys of record on an aging civil case, hanging around the docket, but now re-assigned to the new "visiting judge".
As long-time circuit judge Steve Andrews' retirement loomed toward the end of last year, many wondered how he would fare in retirement. His outstanding research attorney already had been reassigned to another judge, as have his courtroom and chambers, but his presence remains a strong force in the Oakland Circuit Court.
Andrews, along with fellow-retiree Fred Mester, are the newest "visiting" judges at the Oakland Circuit Court. Visiting judgeships are common for judges forced to leave the bench, sometimes prematurely, via the age-limit statute. They are often assigned to the court's unruly PPO dockett.
A visiting judgeship, however, means something different to Judge Andrews. In his first month on the visiting judge docket, he knocked-out six jury trials, including a medical malpractice trial and a complex contract matter; no other judge completed more than two. Thus, history will record Steve Andrews as Oakland Circuit's most prolific jurist for the sheer number of completed jury trials. Using this criteria to measure his public service, Judge Andrews has no peer.
In the future, some judge may eventually unseat Andrews as the trial champion of Waterford & Clarkston, but they would be well advised to take the bench at a very young age. In the meantime, if you are an attorney with an old case on the Oakland Circuit dockett, you might just want to want to dust off your file and get it ready for trial in case it gets assigned to the "visiting" judge.