Declining Asset Values in The Divorce Process During the COVID-19 Pandemic
---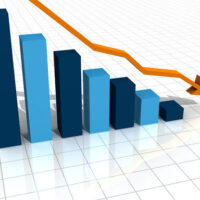 By Timothy P. Flynn
Over a Century ago, the Spanish Flu pandemic swept across the world claiming more than 50 million lives, well over a half-million here in the United States. Now, we are all struggling with COVID-19; truly unprecedented in our lifetimes. The purpose of this post is to inform our readers and clients about the intersection between COVID-19 and the family court relative to the devaluation of their assets and support payor's salaries in the divorce process.
Clarkston and Waterford Divorce in The Covid-19 Pandemic.
For the past two-weeks, our law firm has received a steady stream of calls from clients and client prospects raising interesting spousal support and asset-valuation-related questions. Family court litigants are providing a wide-diversity of issues in the wake of changes to our court procedures precipitated by the sweeping pandemic.
Spouses currently going through divorce are trying to get their arms around reasonable property settlements amid the uncertainty and fear of COVID-19. These uncertain times are injecting novel circumstances within the framework of the average divorce property settlement process. For example, our firm received half a dozen calls last week concerning stock portfolio devaluation, diminishment of the value of the marital home, and a massive reduction of retirement asset values.
We have also received calls from spousal support payors and payees alike. Support payors want to reduce their spousal support obligation due to a lay-off or reduction in salary. On the other hand, support payees fear a reduction of the support payments they count on to pay their bills each month. The current situation points to the importance of determining whether the spousal support to be paid will be modifiable, as provided by statute, or whether it will be non-modifiable, as can only be provided by agreement.
Another example of a COVID-19-related divorce issue arose when a client called, concerned that his house was losing value by the week, just as he and his wife were attempting to negotiate a property settlement that revolved around the value of their home. Because husband purchased the home a few years prior to this short marriage, he was hoping to retain this asset and buy his spouse out of her negotiated share of the equity.
The problem arose over what value to assign to the asset. So far, their home has not been appraised; now, such an appraisal is impossible even to get scheduled. An accurate appraisal of this major asset is a critical piece of the property settlement puzzle. Fortunately in this case, the parties have agreed to use a value provided by Zillow; other cases, however, do not have such an asset valuation so easily available.
In another one of our divorce cases, we are participating in on-going negotiations involving the valuation of shares in a closely-held business. In many other of our on-going cases, spouses nervously watch as the value of their retirement and brokerage accounts take daily roller coaster rides in the stock market.
The Governor's Directive and The Supreme Court's Administrative Order.
On March 23, 2020, Governor Gretchen Whitmer issued Executive Order No. 2020-21. This is the "shelter-in-place" directive that mandates social distancing under penalty of a misdemeanor conviction and hefty fine.
This order is a broad mandate requiring all employees and contractors to work from home. The order carves out various exceptions for essential workers. Businesses, including our law firm, may conduct operations remotely from our homes. In addition, workers necessary to maintain or facilitate the ability of our team members to work remotely, can access the bricks and mortar of the firm.
Applying this order to individuals, "in-person activities that are not necessary to sustain or protect life must be suspended until normal operations resume." The scope of the executive order includes travel, but carves out various exceptions, some of which apply to family court litigants.
The order states that individuals may leave their homes and travel as necessary in order to:
Perform tasks necessary for their health and safety, or for the health or safety of their family or household members [this would include immediate and extended family members, spouses, step-children and possibly "significant others", or anyone with whom you share a child].

As needed, we can leave our homes to acquire groceries, take-out food, fuel, medical supplies, and "any other products necessary to maintain the safety, sanitation, and basic operation of their residences.

Care for a family member or a family member's pet in another household.
If the parties to a divorce do not agree, the most pressing issue becomes: when and how can I access the family court to address my grievance? As COVID-19 was ramping up, individual county courts began to issue administrative orders modifying their respective dockets.
The Michigan Supreme Court took control on March 18, 2020, issuing Administrative Order 2020-02. This order rescinds and replaces all previously issued administrative orders issued by the individual county family courts.
Citing its powers of superintending control over all state courts set forth in the Michigan Constitution, the Supreme Court ordered trial courts to limit court activity to essential functions and limit access to courtrooms and other court spaces to no more than 10-persons, including court staff. The order, like the Governor's directive, mandates social distancing.
Administrative Order 2020-02 expressly addresses essential functions of the county family courts. The order allows family courts to:
Review and determine requests for "ex parte relief in domestic relations proceedings necessary for the safety and well-being of a litigant and/or children…"

Conduct juvenile delinquency hearings within 24-hours of a juvenile's detention.

Conduct child protective proceedings within 24-hours of taking a child into protective custody.

Conduct Friend of the Court bench warrant proceedings in order to bring an arrested individual to arraignment for contempt proceedings.

Direct their respective Friend of the Courts to set priorities relative to continuing necessary services and to make staff available to process support orders and other necessary functions.
Family Courts will not deem property disputes as an emergency. In addition, most county family courts are limiting access to their respective clerk's offices, directing lawyers to file papers through the mail rather than in-person at the clerk's office. Our firm has been advised by various court clerks that processing new matters will be conducted "when they can get to it" with limited personnel; the clerks have advised they will apply a "first filed, first served" approach.
Pursuant to MCL 10.33 [Emergency Powers of the Governor] and MCL 30.405(3) [Disobeying the Governor's Directive] it is a misdemeanor not to comply with the Governor's directives.
COVID-19 does not suspend or modify existing support orders. That means parties should plan to comply with existing court orders until they can be modified. Not doing so could subject a party to contempt of court, and could expose a support payor to an arrearage. Nevertheless, in this unprecedented time, impossibility of performance does come into play.
Modification of Spousal Support During the Forced Shut-Down.
Over the past several weeks, several of our clients have called to advise that their salaries had been significantly reduced by now-shut-down employers. Other clients reported being laid-off from their jobs. The question is: must I continue to pay spousal support under these unprecedented global difficulties?
Spousal support is not determined by rigid formula; it is an equitable determination, usually made by the parties themselves or, if they cannot agree, by the family court judge. A reduction in salary has a direct impact on the payor's alimony obligation.
Here are factors considered by family court professionals [lawyers, mediators, judges and friends of the court] when determining spousal support:
Ages of the spouses;

Length of the marriage;

Amount of property in the marital estate;

Education and training of the spouses;

Ability of each spouse to work and earn an income;

Ability of the parties to pay spousal support relative to other court-imposed obligations;

Needs of one spouse for alimony;

Health of the spouses;

Prior standard of living of the spouses;

Past conduct of the spouses, including any fault of a party in causing the divorce;
COVID-19 affects spousal support obligations in two ways. First, some payors are facing compulsory salary reductions. Second, some payors have lost their entire incomes through their employers' emergency force reductions. The status of your case is important. If you are involved in a pending case, your lawyer must be careful to properly establish an initial support obligation based on the client's expected income.
If the spousal support already has been established in your judgment of divorce, then is the support modifiable, or non-modifiable. If the spousal support is non-modifiable, the payor must complete the number of payments. Sometimes payors of non-modifiable support run into exceptionally difficult times, like now. Even with a disruption to the payor's ability to pay, eventually, the payments must be made in satisfaction of the judgment. Unlike the other myriad reasons for payment disruption, COVID-19 is compelling. Unpaid monthly support payments will not go away; they will need to be made-up when the pandemic abates.
If, on the other hand, the support is modifiable, the payor may petition the family court judge for relief. For example, we have clients that were earning $100,000 last month, but have been advised by their employers that salaries will be cut by as much as 20%. Other clients are being laid-off and told by their employers to apply for unemployment.
Such precipitous changes in income greatly affects the establishment of the initial spousal support in a divorce proceeding. Each parent is now forced to closely examine their respective budgets in order to find a path through this wholly unexpected economic re-structuring.
Some basic tenets to keep in mind relative to a payor's support obligation. First, retroactive support modification is prohibited. very limited. Modification is retroactive only back to the date the party filed a motion seeking the relief of a modification of their support. This means a motion must be lodged with the court to protect the payor's right to a modification.
Second, parties now face the added challenge of obtaining access to the family courts during the forced shut-down and the Governor's "shelter-in-place" directive. Family court dockets are now functioning in a highly uncertain environment, with only emergency matters being considered by the judges, and all other matters continued indefinitely.
Some of our clients have expressed concern that they will go broke while they wait for the family court to schedule a hearing on their motion to modify an existing support order. These otherwise compliant litigants do not wish to violate applicable court orders.
Pandemic's Effect on Asset Valuation.
Another area of divorce affected directly by this pandemic is asset valuation. In many of our recently-settled and on-going negotiations, asset values have plunged. Depending on how the cases settled, the equities have shifted. Any spouse using a fixed value in their negotiations stands to lose some value as the country heads into what economists are calling a certain recession. Percentage division, particularly the usual 50/50 spilt in divorces, means everyone feels the pain.
The stock market does what the stock market is going to do. To the extent that the marital portion of deferred compensation plans and brokerage accounts will be evenly divided, the settlement stays equal and consistent with the intent of the parties. In other cases, one party is awarded an entire account in exchange for a less volatile asset like real estate. Such uneven property divisions -often unavoidable- end up favoring one spouse over the other from a value perspective when unprecedented circumstances overwhelm what was once a level playing field.
Another challenge is the logistics of establishing value. What a brokerage account is worth today is not nearly what it was last month, and no one can guess what it will be tomorrow. Similarly, real estate values are difficult if not impossible to establish to the extent that appraisals have not been classified as an "essential service" under the Governor's directive. Professional real estate appraiser organizations across the country are lobbying state governments to have their industry included within the scope of the specifically carved out exceptions to the general shut-down rule.
Our Law Firm Can Assist During the COVID-19 Crisis.
If you or a family member have a divorce or child custody matter, our law firm is open for business. We have the resources and team members to manage live phone calls during normal business hours. Through email, phone conferences, zoom conferences, and remote access, our team members are able to provide our clients with on-going services.
In addition, we are able to prepare complaints, petitions, motions and other filings for submission to the family courts. While we cannot yet appear before the county court clerk to execute in-person filings, our team of experienced family court professionals will be ready to do so as soon as the Governor lifts her executive stay-at-home order.
Give our law firm a call to schedule a free consultation. We will bring a degree of order to the chaos you may be experiencing in these uncertain times.