Conservatorships for The Rich and Famous
---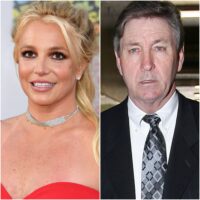 Conservator – (noun) one that preserves from injury or violation: protector. In a probate court, a conservator wields significant power over the money of a protected individual. This post explores the infamous conservatorship over the ultra-bankable pop-superstar Britany Spears.
Perhaps because of her well-documented antics as a young superstar 17-years ago, Ms. Spears has been under the confines of a probate court conservatorship since 2008. Her marital and custody struggles are well-documented; the paparazzi has always lustily pursued Britany.
Full disclosure: this blogger took his three young children to the Palace of Auburn Hills in April 2004 for a Britany Spears concert. We scored four very good seats; good enough that when Britany's then-state-of-the-art pyrotechnics exploded, they scared the daylights out of my five-year old daughter [and her Dad]. We saw Britany at the very peak of her career's "first act".
Most would wilt under the stress of near-constant invasion of privacy associated with superstardom and highly-publicized custody and family court battles. Some people resort to medication; others show signs of mental illness.
When it all became too much for Britany, her father Jamie installed a conservatorship in the Los Angeles County probate court. Until he recently stepped-down voluntarily, he served as a court-appointed co-conservator for his daughter. The probate court always made sure a non-family member served as a co-conservator with Spears' father.
Last summer, the singer filed a petition in the probate court challenging her father's suitability to continue serving as her conservator; she sought to appoint a professional fiduciary -a bank- in his place. Perhaps not coincidentally, Jamie temporarily stepped-down as his daughter's fiduciary, citing health concerns. Apparently, managing Britany's millions is taxing work.
Although the probate judge modified the conservatorship by allowing Jamie to temporarily step-down, the conservatorship was not terminated. The Los Angeles County probate court proceedings are the subject of a newly-released documentary, Framing Britany Spears, produced by the New York Times.
What is a Conservatorship?
A conservatorship is a fiduciary status conferred upon someone by a probate court to provide financial protections to a person who has been deemed by the court to be "incapacitated"; i.e., not able to take proper care of their own finances. The conservator has a duty to marshal and conserve the protected individual's assets; the conservator must make decisions that are in the ward's interests, avoiding self-dealing when doing so; the conservator must provide a detailed annual account showing all conservatorship transactions [income, expenses, remaining assets] in a series of schedules.
Putting someone in charge of another person's estate is a disfavored status in our free society. The law provides a series of safeguards for the protected individual.
Here in Michigan, one chapter of our probate code is devoted to conservatorships; another to guardianships. The provisions of the statute detail the safeguards and the Due Process involved with placing and maintaining an adult conservatorship and guardianship. Most states have provisions similar to Michigan.
The protections include an open-court hearing of all proceedings; the right of the allegedly incapacitated individual to have a court-appointed attorney; and regular reviews of the guardianship and conservatorship.
In the Britany Spears case, the Los Angeles conservatorship has the look and feel of a guardianship. For example, her father and the co-conservatorship lawyer, can control who has access to the superstar; how much of her fortune she can spend, and on what.
How does a Conservatorship differ from a Guardianship?
A conservatorship is concerned with assets and income management. A guardianship, on the other hand, deals with living placement, medical treatment, medication, and other health and safety related matters. Like a conservatorship, guardianship over an adult is a disfavored status featuring a series of statutory safeguards to prevent abuse and exploitation of the protected individual.
In many ways, it is a guardianship that provides the deep control over a protected individual's life. The guardian makes decisions about where the protected individual will live; how they spend their income; what doctors to see and manages medications, food and many other aspects of daily living.
Sometimes, probate courts will limit the powers of a conservator and guardian. For example, in Michigan, a conservator cannot sell real estate owned by the protected individual without a court order approving the sale. In many cases, the probate judge will limit the powers of a guardian whereby, court orders are needed to move the ward, or to make other important decisions.
When does someone need a Guardian or Conservator?
There is no simple answer to this question. Generally, a petitioner must prove by clear and convincing evidence that the allegedly incapacitated person cannot handle their own affairs. An "incapacitated individual" is defined as:
an individual who is impaired by reason of mental illness, mental deficiency, physical illness or disability, chronic use of drugs, chronic intoxication, or other cause, not including minority, to the extent of lacking sufficient understanding or capacity to make or communicate informed decisions.
When seeking a guardianship, the petitioner must "contain specific facts about the individual's condition and specific examples of the individual's recent conduct that demonstrate the need for a guardian's appointment. The probate court may order that an allegedly incapacitated person be examined by a physician or a mental health professional. In turn, the subject of a guardianship petition has a right —at the petitioner's expense or, if indigent, at public's expense—to secure an independent evaluation.
The allegedly incapacitated individual has a right to be present at the hearing, and practical steps must be taken to ensure the individual's presence. If the allegedly incapacitated person contests the petition in any way, they have a right to court-appointed counsel.
So how did Britany Spears come to need a Conservatorship?
In Britney's case, her father initially claimed his daughter needed a conservatorship in order to protect her from the insidious trappings of immediate and enduring celebrity. In addition to a long-standing and high-conflict custody battle, Ms. Spears also ended-up involuntarily committed on at least one famous occasion.
The combination of mental instability and extensive wealth is often explosive. Her father and a professional fiduciary -a lawyer- gained control of Britany's estate. Now, however, he is looking to temporarily step down from his duties.
That position is tenable enough for a father. Jamie's past history, however, would give any jurist pause relative to his suitability to manage his daughter's expanding conservatorship estate. For example, during his daughter's rise to fame, Jamie filed for bankruptcy and had other struggles.
For these reasons, Jamie has never served as his famous daughter's sole conservator; he has served with a co-fiduciary; a trust. Ms. Spears claims she fears her father and has not communicated with him in a very long time. When a probate court appoints a fiduciary over another adult, suitability of the fiduciary is a key legal issue.
Because Britany has resisted having her father control her conservatorship estate, the probate court has used co-fiduciaries to address her concerns. Last week in the probate court, Ms. Spears agreed to have a professional fiduciary serve as a co-conservator along with her father; they have equal say over Britany's conservatorship estate.
In agreeing to this arrangement, Britany did not waive her right to seek termination of the conservatorship at some point in the future. Additional hearings have been scheduled for March and April 2021.
Conservatorships and guardianships are not meant to be permanent. If the protected individual's incapacity is removed, then the guardianship should be terminated.
We can help.
Conservatorships and guardianships are not meant to be permanent. If you know of someone in need of a guardian or conservator, or if you believe someone in a conservatorship or guardianship has been wronged, contact our law firm to schedule a free probate consultation.